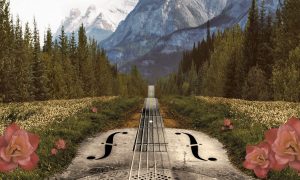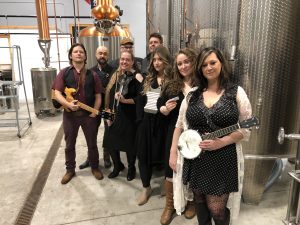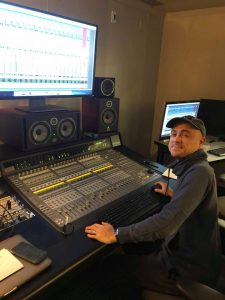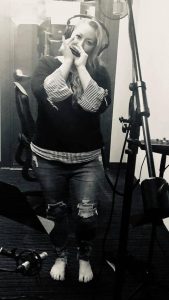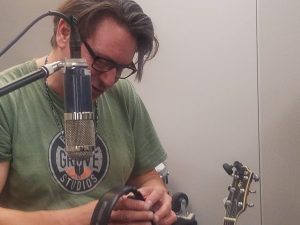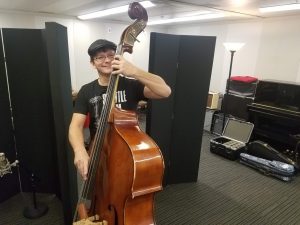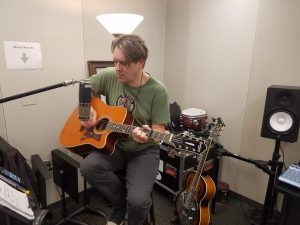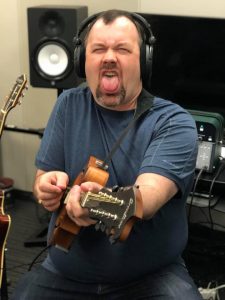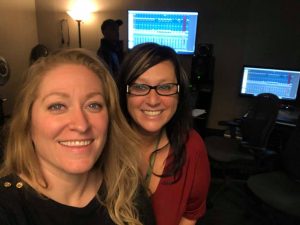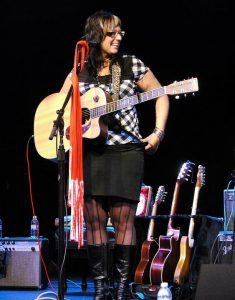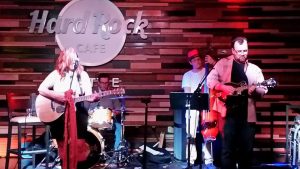 The girls from Chasing Jane re-grouped with a new cast of players to start an all new group, Steel River Junction. The debut album Whiskey Road is already gaining attention, and the band has hinted at there being a radio release and cd release mid fall 2021 or early in winter 2022 depending what the covid pandemic allows for as venues begin to reopen.
Reviews:
Ben Smith (drummer for Heart and Roadcase Royale)
"Chelsi's new record sounds amazing!" I am really happy for the band. I told the drummer I'm coming for him!"
Bradford Loomis (Lineage Artistry Records)
"Steel River Junction's new album Whiskey Road is exactly what great Americana music should be. Beautifully written songs, telling poignant stories with tasteful production that lifts the stellar harmonies and vocals to the forefront. These songs have deep roots in the traditional elements of folk and acoustic music without being confined by them. Whiskey Road is a must listen and a great place to lose yourself."
Liz Braun (freelance writer)
Pandemic angst.
Road trip.
"Thoughts of both flowed through my mind while listening to Steel River Junction's debut album, Whiskey Road. The evocative music created by this dynamic eight piece band headed by Chelsi Marie, with back-up vocals by DaLona Foster and Molly Norman, couldn't come at a better time. Their sound is a compelling fusion of pop, Indie folk, country, and blues–with a hint of Cowboy Junkies and Lucy Kaplansky. It's the kind of sound you want as you're dreaming of getting away to parts unknown, or staring out the window on a cloud addled day wondering what it's all about, or if you're needing a bit of ironic whimsy (as in the Spider Song)—and who among us has not had a need this past year for emotional release and a pleasant escape?
Many of the tunes, all penned by Chelsi, speak to the poignancy of loss—through leaving someone or by being left (Hourglass Sand, Love Like the Water, When I Die)—and of coping (Without You, Break Down Easy, and Lingering Low). ("There's been a storm raining on me since the day I was born" she sings in Lingering Low). The sweet harmonies of Chelsi, DaLona and Molly capture the universal wistfulness of loss and redemption. And the mandolin, fiddle and/or banjo add a complementary upbeat and hopeful feel, as in the title song, Whiskey Road: "When I fall, I fall face first, and I hope it doesn't hurt. I want life's wind in my hair, as I plunge without a care".
This is a seasoned band! Its genesis was in the deep friendship formed by Chelsi and DaLona, both accomplished singers who met years ago, discovered their incredible musical and personal compatibility, and formed Chasing Jane, a Seattle-based band that soon found commercial success and a strong fan base. After a long hiatus due largely in part to a chronic immune disorder grounding Chelsi for an extended period of time, the band regrouped as Steel River Junction—and is back with a new, exciting sound and the addition of Molly, as well as a vocal guest spot by well-known artist Dulcinea Renee. Chelsi's characteristic note bends and her sweet but powerful vocals are as compelling as ever, as are the impeccable harmonies she achieves with DaLona and Molly. The four male band members add back-up vocals as well, lending a wonderful musical flexibility to this group.
Whether you're wanting to engage in some angst-ridden musing, or inclined to escape into an upbeat, energetic country/folk/pop sound, either way—you'll find what you need in Steel River Junction's new album."
Ryan Waggoner (Freelance writer and Seattle Musician)
"There's a place somewhere between Country, Americana and Adult Contemporary Singer-Songwriter where it seems most people find themselves spending the lion's share of their listening time as they progress away from the stringent genre-based identities of their youth. This is the place we find ourselves with Steel River Junction's newest album, "Whiskey Road".
The album, written exclusively by the band's front girl, Chelsi Marie, seems to this reviewer to be a through line of that old story we all know: Love lost but most certainly not forgotten, with new romantic opportunity coming, as it often does, square in the middle of the healing process. To look at the track listings, one might be surprised at the shorter song lengths, ranging from under 3 minutes to about 4 and a half at the longest. But, in my opinion, this speaks to the talent and expertise of a songwriter who knows how to craft a song that delivers exactly what it intends in a decidedly non bloated fashion.
There is definite range here, from "Puddles", which is firmly in the league of the triple female harmony country acts we all know and love, to "Silver in the Lining" which I found evocative of the Lilith Fair heyday of the early 90s, in a way which speaks to that grey area between late Gen X and early Millennial in me. There is much chatter in pop and country circles about the overuse of the 1-6-4-5 trope, but there's a reason for the commercial success of a proven formula, and in the hands of a good songwriter, it can be magic. "Hourglass Sand" is a perfect example of this.
The album kicks off with "Without You", in the tried and true style of songs reminding an ex lover that you're perfectly damn fine without them…a sentiment for which there is always a market. Track three, "Love Like the Water" tells the tale of the person, newly in love, who's jaded enough from past experience to imagine the most likely outcome of any relationship. "The Spider Song" is the type of tune which may be relegated by some listeners as the humorous or even satirical track, but I particularly liked what seemed to me the stoned afternoon musings of a melancholy romantic (which is, probably intentionally, the person for whom this album is intended.) In "Simple Life", we find the fantasy we all have of uncomplicated love and existence in an uncomplicated setting. And we all know it's fantasy, which is what makes it both fun and tragic.
"Run Away", one of the longest tracks on the album, was probably this reviewer's favorite and stands out for me along with the truly lovely closing track, "Walk Away", which feels like the truly honest emotion behind the mood swings throughout the album.
Whiskey Road certainly stands to end up on my at home rotation of albums, likely to accompany gardening or light chores, which are two of my favorite listening environments. Not just any album gets this honor in my home."
Alan Ace Cooper (bdub Studios)
I had the pleasure of listening to Steel River Junction's new "Whiskey Road" album last evening. In a world of overstated and over produced, it was refreshing to listen to a musical offering, free of clutter. I had flashbacks of the flavor filled, Ashton, Becker Dente', "Along The Road" CD from 1994. Chelsi's vocals have an honest timbre and gives you the feeling that she wrote the song just for you, and is sitting in the room singing it to you… I found myself getting lost in tracks like "Break Down Easy", "Lingering Low", and "Walk Away". "Walk Away" is a very good "break up" song. Although, I am not sure why the guy is leaving. Personally, I would choose to stay, just so I could hear lead singer Chelsi Marie singing to me, or about me in the other room. The lyrics are good, the songs are catchy and the musicianship is top shelf. …. I still have questions about "The Spider Song" though!